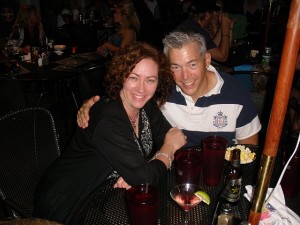 First of all, just stop and listen to this:
Maybe you're hearing that for the first time and thinking, like I did about a decade or so when I was lucky enough to discover Herbie Nichols, how have I never lived with this music until now?
If so, I'm delighted to be the humble middleman, doing some small part to make more folks aware of this man's miraculous work. Incidentally, I don't use the word "miraculous" lightly. It is that, on several levels. The first is obvious to anyone with ears: truly original and, once heard, unforgettable music, plain and simple. The second is that it ever got recorded.
And you may have heard this one before, without realizing Herbie wrote it (it was initially entitled "Serenade"; only later when words were added did it become "Lady Sings the Blues", immortalized by Billie Holiday):
You can't believe everything you read, but you can always have faith in what you hear; the ears never lie. Not when it comes to music. Not when it comes to jazz music. So how to talk about jazz music? Well, perhaps it's better to determine how not to talk about jazz music. Hearing is believing. That's it. And if you hear something that speaks to you, keep listening. Whatever effort you put in will be immeasurably rewarded. Trust me. But first, eradicate cliché. Possibly the most despicable myth (that, fortunately doesn't seem as widespread, perhaps –sigh– because less people talk or care about jazz music in 2013) is one I found myself ceaselessly rebutting back in the bad old days. You know which one: that lazy, anecdotally innacurate and often racist assumption that all jazz artists are (or at least were) heroin addicts. That's like saying all pro athletes are steroid abusers. Oh wait…
Anyway, the major reason so many people have never heard of Herbie Nichols –aside from the unfortunate fact that entirely too many jazz musicians, no matter who they are or what they did, are increasingly forgotten in a world where the word "jazz" causes so much confusion and consternation, and that is just for the people who may be open to it in the first place– is because he died so young. In 1963, aged 44. Of leukemia. (Yet another genius who died not by his own hand or due to drugs, just to make sure there is no confusion). This is one of the more Tragic (with a capital T) stories in an art form that is full of them.
I've written with love and at length of the saint-like Eric Dolphy who, if I were ever inclined to make such a list (and I'm not, particularly), would easily rank in the Top 5 in terms of untimely artistic departures from our planet. What he had left to give is tantalizing as it is incomprehensible; that the fickle forces of fate prevented him from making his joyous noises for several more decades is infuriating. But, as always, it is ludicrous to rail at the silent skies when we can turn to the considerable bounty of Treasure (with a capital T) he left us. Even Booker Little, who was stolen (there is no other word that will do) from us at 23, at least (thank those same fickle forces…) left a tolerably rich body of work –including some majestic music with Dolphy. (That is not a typo, incidentally: 23. Twenty-three. That is the musical equivalent of John Keats, who died at 25 and may well have become the most prominent poet of the 19th Century– if he isn't already).
Nichols, on the other hand, fell prey to the proverbial fate worse than death: he was unappreciated, and largely ignored for most of his career –if one could even call it that. There are (too) many examples, crossing all musical (and literary) genres of this failure of a worthy artist to find his or her audience. But Nichols, now justly acknowledged as a wholly original and crucially important genius, is one of the more painful instances to consider. His angular and ostensibly arrhythmic playing was, simply, too advanced and ahead of its time for even the most forward-thinking producers of the time to apprehend. At best, he was casually dismissed as sounding too much like Thelonious Monk and although he'd paid dues for almost two decades, it wasn't until 1955 that he was able to lead his own sessions for Blue Note Records. Better, as they say, late than never, and the work he did during 1955 and 1956 is collected in the must-own Complete Blue Note Recordings.
What else is there to say? Here are a few quotes from the man himself, which should leave little doubt as to the stature of what we lost (but should be grateful to have had in the first place):
What I feel most deeply is that I, everyone, has to keep delving. If you don't keep delving and examining things in your mind, that's the end of civilization.
I'm a guy who's been broke all my life, and music is a release for me. It's the way I can keep on living. And also, I want to give a rounded picture of life, and happiness is a part of that. My desire is to dig behind the surface and get the feel of what's actually happening, and I know basically there's going to be a love involved in it, whatever it is, when you do go beneath the surface.
This music is something to live for…something to be taken seriously, but not serious. Music is joy, and living–not death.
"Love, Gloom, Cash, Love":
I was thinking of Herbie Nichols today, knowing he died of leukemia, and that I plan to participate in the Light The Night walk this weekend. This is an annual event my family and several friends never miss, for a variety of reasons. First, it's impossible not to get behind an organization like The Leukemia and Lymphoma Society. Second, the work and research these people have done are making a difference.
How about a story with a happy ending?
After watching our grandmother and then her daughter (our mother) die of cancer, the Murphy family was done with that disease for a while. Of course, life seldom works that way. Less than six months after my mother's funeral, my sister's husband Scott (who is not my brother-in-law; he's my brother) was diagnosed with leukemia. Thankfully, it was caught quickly and what was at that time a trial medication effectively put the smack down on the disease. It made a lot of sense for us to show our gratitude for the cause, and all this work, to do some small part to share the love, spread the word and light the night. And so we do.
(I've written at length, recently, about my personal campaign to raise funds for cancer-related organizations: the most recent update is HERE.)
My niece, Madeleine, has become our team captain. Here is her call to arms for this year's walk: 10 years ago this year my family did our first Light the Night walk to raise money for Leukemia and Lymphoma when my dad was diagnosed with Leukemia. He is now cancer-free, but our tradition carries on with me as the captain of our team. This year we are walking October 5th at the Reston Town Center. My goal for our team is to raise $1,000 for the Leukemia and Lymphoma society- we've done it before and I know we can do it again. If you are interested in donating toward our cause or even if you'd like to walk with us, please contact me at vivalamadeleine@hotmail.com. I can't tell you how much it would be appreciated; anything will help immensely. Also if anyone is interested please join us back at the house right after for our party celebrating my uncle's release of his book- a memoir about his mother, my grandmother. The book will be sold there and my uncle will also read excerpts from it. It'll be very exciting and tons of fun so feel free to help support two causes that night! Thank you so much for your time and we are looking forward to October 5th!
Our team page is HERE.
If you want to learn more about the event, or how to get involved, I encourage you to check it out. Let me add that this is not a solicitation, and I'm not trolling for donations. Rather, it's intended as an awareness campaign. Let's face it: there is not an overabundance of feel-good stories in our society right now, and it's easier than ever to let apathy or cynicism sink their claws into your soul. To consider that there are scores of people (professionals and volunteers) dedicated to eradicating a disease that, unchecked, would continue to rob families of loved ones, and all of us of someone (or something) we love, is inspirational. I am humbled by those efforts and celebrate that they have, in part, helped save the life of a person I could not fathom being without. By the way, he turned 44 in 2010.